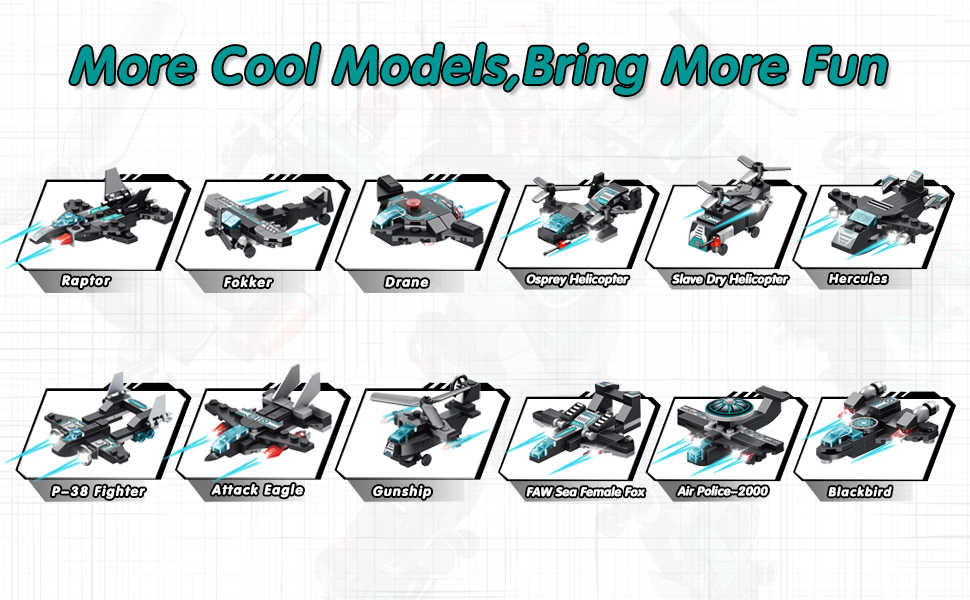 25-IN-1 STEM Robot Building Toys, Each One Has Two Combined Models, Assemble 24 Different Models or A Big Robot
✔ [Gain Knowledge] By assembling building robots or 24 other models on their own hands, children would understand the structure and components.
✔ [Improve Creativity & Imagination] Trigger children's curiosity and raising their interest in STEM toys. In the process of entertainment, develop their concentration, patience, imagination, and hand-eye coordination.
✔ [Parent-child Game] Creative toys are suitable for parents and kids to play together. Not only allows parents to participate in their children's inner world and feel their ideas but also promotes each other relationship.