MOONTOY Toddler Early Leaning Toys for 2 3 4 5 Year Olds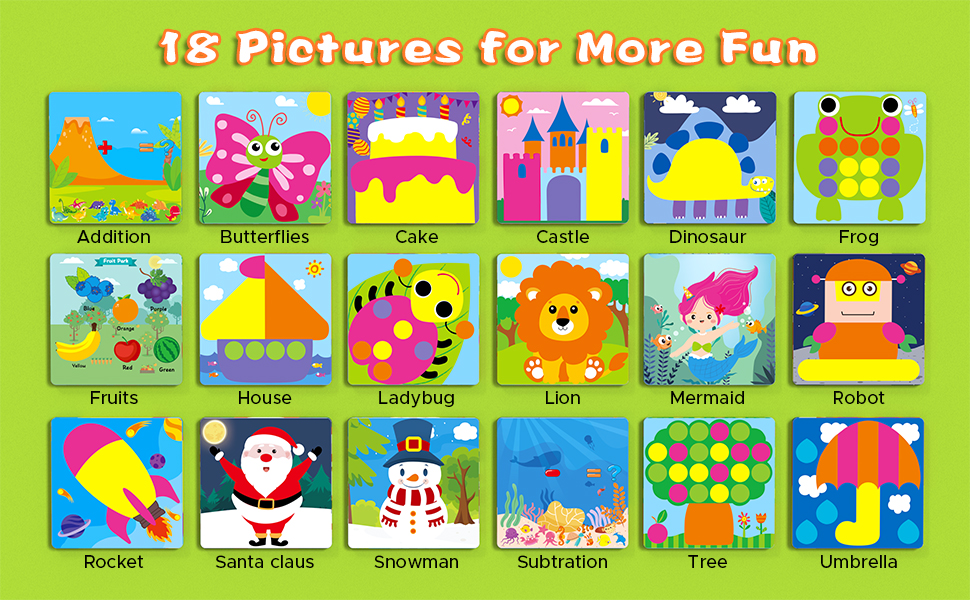 Why Choose Our Creative Mosaic Kits for Children?
MORE BUTTONS- We product 56 buttons with you to make the most of your creativity, DIY your unique patterns. More buttons for more possibilities. Thick, colourful mushrooms that are easy for small hands to handle.
MORE PICTURES- We offer various types of pictures such as Mermaid, Santa Claus, Dinosaur, Butterfly, Robot, Ladybird, Frog, Snowman, Lion, Castle, Cake, Rocket, House, Umbrella, Tress, Fruits, Addition, Subtractions.
STORAGE BAGES- Equipped with a drawstring storage bag, our educational toys for 3+ year olds are easy to store all nut buttons and convenient to carry around, encouraging kids to tidy room up after playing button art.